When it comes to tree trimming in Pensacola, you might want to leave this one up to the professionals. Trimming a tree can be beneficial or could destroy your tree altogether if done improperly.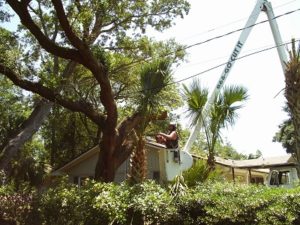 Having a branch overhanging your home can wreck havoc if it breaks or is damaged during a storm. Rot and decayed branches should be removed as they can fall at any given moment.
With all the above in mind, a professional tree trimming company has the experience to safely remove these hazards and more, creating a safer environment for you, your family, and your home.
A few steps to help with finding the right tree trimming company in Pensacola
Identify the areas in question. Take pictures if possible.
Give your local Pensacola tree trimming company a call. Like Totally Trees as an example. Give them as much information as possible.
Schedule your appointment time.
Get your estimate.
Schedule the work to be done with a reputable, insured, and honest company like Totally Trees.
Now you know if you need tree trimming and a few things to help you get started on making your property safer by removing hazardous branches and trees.