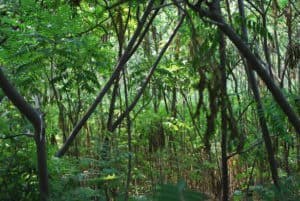 Deciding on which land clearing company to choose can be a difficult decision. When it comes to your home and property, you only want the best.
We, at Totally Trees, have been helping home owners with land clearing in Pensacola and Ludington for over a decade.
With having the proper equipment and  you can be rest assured that your project will be completed on time and looking great with our quality tree professionals
Land Clearing Your Ludington Property?
Getting your land or property ready for whatever plans you have, will eventually require some land clearing. In Ludington, our customers know who to call for their land projects.
Clearing brush, trees, debris, and more, Totally Trees will have your property looking great for build, resale, or personal investments. Keep your land looking great with seasonal clearing at an affordable rate.

With all the options, when it come to land clearing, you will want to create a welcomed feel for your property. Removing the underbrush, unsightly and damaged trees from your property, will help create added value giving your property a clear and clean look leaving it ready for great potential.
So if you're looking for a professional land clearing company in Pensacola, FL, Ludington, MI or the surrounding areas, give Totally Trees a call for your free estimate.
Have your home or property looking it's best, creating a safe and pleasant area for family, friends, guests, and even potential buyers to enjoy.
Land Clearing Pensacola Properties
We offer a variety of land and lot services for your home in Pensacola. Land clearing is necessary when getting your property ready for a new home build or simple creating an enjoyable area to entertain or take a quiet getaway.
Have your property looking great and possibly ready to sell to potentials buyers, all while increasing value with land clearing to beautify your property.
We offer many types of land clearing options. Selective clearing is very popular, as a large portion of homeowners like to keep select trees in place when landscaping their property.
Create a stunning look for your property keeping the beautiful trees and removing unsightly trees and underlying brush.
OUR FLORIDA OFFICES REMAIN TEMPORARILY CLOSED UNTIL FURTHER NOTICE
Free Land Clearing Estimate