OUR FLORIDA OFFICES REMAIN TEMPORARILY CLOSED UNTIL FURTHER NOTICE

Tree Removal Pensacola Services
Pensacola residents know who to call with their tree removal projects. Totally Trees has been serving the Gulf Coast area for over the past decade.
As we all know, Florida has some pretty severe weather during hurricane season. This can cause unsafe trees to become hazardous to your home and family. Keep your property safe by maintaining your trees and call a professional tree company for a free estimate.
We offer a large variety of tree removal services, including, but not limited to:
Tree removal – Standard
Dangerous tree removal
Tree removal from power line areas.
Dead tree removal
Rotten tree removal
Emergency tree removal
& more!
Why Choose Totally Trees?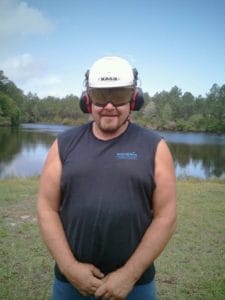 We LOVE our jobs! We actually enjoy what we do. Plus, we are really good at it. Not to mention, we are constantly maintaining our equipment. This helps minimize any issues during your tree removal project. Poor equipment and improper maintenance means your job could take longer than it should. We also only use top of the line equipment!
Your property may be in need of tree removal. Pensacola has had it's fair share of bad weather. Have your dead or decayed trees removed from your property to ensure your home makes it through the next storms. Most of our regular customers are people who make sure their property is properly prepared
We also enjoy a challenge. Where other tree removal companies have failed, we prevail. We have removed a number of trees of off houses, cars, sheds, and other trees caused by a lack of experience with removing a tree from a property properly.
We have also been contracted by numerous other companies to help them with dangerous or rotten tree removal.
Get The Best Tree Service In Pensacola
Our tree removal experts have become one of Totally Trees #1 requested in service calls. Our ability as a tree removal company, is unmatched. With proper equipment, professional field crews, and safe planning, any tree can be removed safely and clean.
Give us a call or fill out the form below, if you are interested in getting a free service quote.